News & Events
The Science and Acade...

On November 7th, hosted by the Plant Biology Female Scientists Branch of Chinese Society for Plant Bi...

The First Chrysanthem...

On the morning of November 4th, the First Chrysanthemum Campus Exhibition "Fragrant Chrysanthemum Bl...

Chrysanthemum Branch ...

On October 28-31, 2017, Chrysanthemum Branch of Chinese Society of Landscape Architecture held the tw...
Contact Us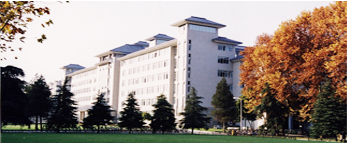 College of Horticulture Nanjing Agricultural University
PHONE: 86-25-84395266
FAX: 86-25-84395266
EMAIL: yyxyxsb@njau.edu.cn